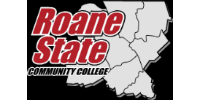 Roane State Community College (RSCC) provides transfer and career preparation study options, as well as continuing education and developmental education. Designed for students who plan to transfer to senior institutions, the Roane State academic transfer curricula include two years of instruction in the humanities, mathematics, natural sciences, and social sciences to build a strong liberal arts background during the freshman and sophomore years. Roane State graduates may transfer to in-state senior institutions or to out-of-state universities and professional schools.
---
Safety Fest TN is a week of safety classes, sessions, demonstrations, an expo, a forum and a fire officer conference – all free of charge to anyone who registers.
Registration is open, exhibition spaces and sponsorships are available! For information: www.safetyfesttn.org.
Safety Fest TN classes start on Monday, Sept. 14th and things really get rolling with a Safety Forum at 9:00 AM on Tuesday, Sept. 15th featuring Joe Estey. Joe, is a nationally known safety specialist, who brings innovative solutions to complex problems facing some of our country's highest hazard and most complex industries. The Safety Expo also kicks off on Tuesday, Sept. 15th at 11:00 am with over 40 exhibitors. And the "Secret City" Fire Officer Conference kicks off on Wednesday, Sept. 16th (Day-2 of the Safety Expo).