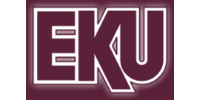 Established in 2003, Eastern Kentucky University's OSHA Training Institute Education Center (OTIEC) serves the eight-state Region IV and offers a variety of safety and health training. EKU draws upon the expertise of internationally-recognized safety and health professionals to develop and provide quality training. The OTIEC is dedicated to promoting a safe and healthy work environment, reducing the number of workplace accidents and fatalities. With unique training facilities and state-of-the-art equipment, we are able to provide hands-on learning, further enriching participants' knowledge and understanding.
---
Safety Fest TN is a week of safety classes, sessions, demonstrations, an expo, a forum and a fire officer conference – all free of charge to anyone who registers.
Registration is open, exhibition spaces and sponsorships are available! For information: www.safetyfesttn.org.
Classes start on Monday, Sept. 14th and things really get rolling with a Safety Forum at 9:00 AM on Tuesday, Sept. 15th featuring Joe Estey. Joe, is a nationally known safety specialist, who brings innovative solutions to complex problems facing some of our country's highest hazard and most complex industries. The Safety Expo also kicks off on Tuesday, Sept. 15th at 11:00 am with over 40 exhibitors. And the "Secret City" Fire Officer Conference starts on Wednesday, Sept. 16th (Day-2 of the Safety Expo).