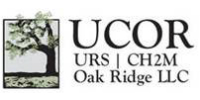 URS | CH2M Oak Ridge LLC (UCOR) is the Department of Energy's (DOE's) cleanup contractor for the DOE Oak Ridge Reservation, primarily focused on cleanup of East Tennessee Technology Park (the former Oak Ridge K-25 Site). We are also engaged in cleanup and waste management activities at other Oak Ridge Reservation sites.
UCOR is a partnership of AECOM and CH2M, long-standing members of the Oak Ridge community. Team subcontractor RSI is one of Oak Ridge's most successful woman-owned small business. Our partners have unmatched experience at closure projects across the DOE complex. This experience will allow us to complete cleanup operations in a safe, efficient manner. We also seek to be a good neighbor by contributing significantly to educational programs and community organizations.
---
Safety Fest TN is a week of safety classes, sessions, demonstrations, an expo, a forum and a fire officer conference – all free of charge to anyone who registers.
Registration is open, exhibition spaces and sponsorships are available! For information: www.safetyfesttn.org.
Classes start on Monday, Sept. 14th and things really get rolling with a Safety Forum at 9:00 AM on Tuesday, Sept. 15th featuring Joe Estey. Joe, is a nationally known safety specialist, who brings innovative solutions to complex problems facing some of our country's highest hazard and most complex industries. The Safety Expo also kicks off on Tuesday, Sept. 15th at 11:00 am with over 40 exhibitors. And the "Secret City" Fire Officer Conference starts on Wednesday, Sept. 16th (Day-2 of the Safety Expo).