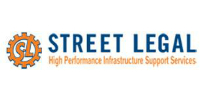 We are a premier company of professionals equipped to provide a comprehensive range of services to meet your Outreach, Education and Training, Program Management, and Environmental Safety and Health Service needs. Street legal is a Woman-Owned, SBA HUBZone Certified, Small Business Firm whose clients include both Private Industry and Government entities.
---
Safety Fest TN is a week of safety classes, seminars , demonstrations, a Safety Expo, a Safety Forum and a Fire Officer Conference – all free of charge to anyone who registers.
Class schedule is available & online registration is open! For more information visit: www.safetyfesttn.org.
Exhibition spaces and sponsorships are available (email: expo@safetyfesttn.org).
Safety Fest TN classes start on Monday, September 14th and things really get rolling with a Safety Forum at 9:00 AM on Tuesday, September 15th featuring speaker Joe Estey. Joe, is a nationally known safety specialist, who brings innovative solutions to complex problems facing some of our country's highest hazard and most complex industries. The Safety Expo also kicks off on Tuesday, September 15th at 11:00 am with over 40 exhibitors.