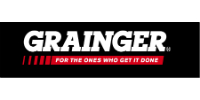 Grainger is uniquely positioned, with best-in-class inventory management practices, to help our customers save time, money and space, while keeping them safe. Getting our customers what they need, when they need it means less time spent looking for and ordering products, less inventory for them to buy and store, and more time spent on the task at hand.
---
Safety Fest TN is a week of safety classes, seminars , demonstrations, a Safety Expo, and a community Safety Forum – all free of charge to anyone who registers.
Class schedule launches & online registration starts July 8th! For more information visit: www.safetyfesttn.org.
Exhibition spaces and sponsorships are available (email: expo@safetyfesttn.org).
Safety Fest TN classes start on Monday, September 14th and things really get rolling with a Safety Forum at 9:00 AM on Tuesday, September 15th featuring speaker Joe Estey. Joe, is a nationally known safety specialist, who brings innovative solutions to complex problems facing some of our country's highest hazard and most complex industries. The Safety Expo also kicks off on Tuesday, September 15th at 11:00 am with over 40 exhibitors.