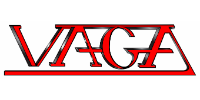 VaGa Sales, Inc.  has been proudly representing quality manufacturers of industrial, safety, welding, construction,  and specialty markets since we began. Founded by Dave Parker and Tom Sadler to cover the Mid-Atlantic and Southeastern United States, the business has grown and now boasts a total of 6 qualified and experienced  sales associates. With a corporate office in Chattanooga, Tennessee, VaGa Sales has regional offices in Alabama, Florida, Georgia, South Carolina, and Virginia..
---
Safety Fest TN is a week of safety classes, seminars , demonstrations, a Safety Expo, and a community Safety Forum – all free of charge to anyone who registers. Class schedule launches and online registration starts on July 8th! For more information visit: www.safetyfesttn.org.
Exhibition spaces and sponsorships are available (email: expo@safetyfesttn.org).
Safety Fest TN classes start on Monday, September 14th and things really get rolling with a Safety Forum at 9:00 AM on Tuesday, September 15th featuring speaker Joe Estey. Joe, is a nationally known safety specialist, who brings innovative solutions to complex problems facing some of our country's highest hazard and complex industries. The Safety Expo also kicks off on Tuesday, September 15th at 11:00 am with over 40 exhibitors.