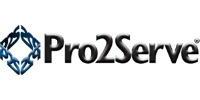 Professional Project Services, Inc. (Pro2Serve®) is a nationally-recognized technical and engineering services firm dedicated to providing critical infrastructure engineering services in support of our Nation's security. We support the defense, energy, and science markets through responsive, cost-effective execution of critical security, facilities and infrastructure, nuclear defense and nonproliferation, and environmental projects.
---
Safety Fest TN is a week of safety classes, safety seminars , a Safety Expo, and a community Safety Forum – all free of charge to anyone who registers. Class schedule launches and online registration starts on July 8th!
Exhibition spaces and sponsorships are available (email: expo@safetyfesttn.org).
Safety Fest TN classes start on Monday, September 14th and things really get rolling with a Safety Forum at 9:00 AM on Tuesday, September 15th featuring speaker Joe Estey. Joe, is a national known safety specialist, who brings innovative solutions to potential safety challenges facing some of our country's highest hazard and complex industries. The Safety Expo also kicks off on Tuesday, September 15th at 11:00 am with over 40 exhibitors. Like all Safety Fest TN classes, demonstrations and seminars, the Safety Forum is free to attend; however, due to limited seating availability, we strongly recommend that you register in advance. For more information visit: www.safetyfesttn.org.