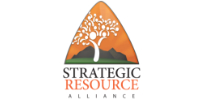 Strategic Resource Alliance, LLC (SRA), an Oak Ridge based company, was established to provide professional and highly qualified staff augmentation services in the areas of Administrative and Professional Services, Technical Services, Engineering and Support Services, and Waste Management and Transportation Services. To meet and exceed future staff augmentation requirements, SRA has established business relationships with five highly experienced and respected companies.
---
Safety Fest TN is a week of safety classes & seminars, a Safety Expo, and a community Safety Forum – all free of charge. Space is limited, please register to ensure we have room. A complete schedule and registration links can be found at www.safetyfesttn.org.
Registration is open, limited exhibition spaces and sponsorships are available.