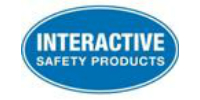 Interactive Safety Products, Inc is one of the USA's premier helmet and respiratory manufacturers. Our helmet systems, combined with face shields, visors, respiratory and communications equipment are proven in use all over the globe in a huge range of applications.
---
Safety Fest TN is a week of safety classes, safety seminars , a Safety Expo, and a community Safety Forum – all free of charge to anyone who registers. A complete schedule can be found at www.safetyfesttn.org.  Registration is open, limited exhibition spaces and sponsorships are available.
Safety Fest TN kicks off with a Safety Forum at 9:00 AM on Monday, September 8th featuring speaker Bruce Wilkinson. Bruce is nationally known for his enthusiastic safety keynotes and training programs. The Safety Forum is free to attend; however, due to limited seating availability, we recommend that you register in advance here: https://events.gobigevent.com/events-web-public/event/start/617.