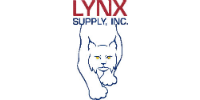 Lynx Supply carries the most respected safety brands in the world and delivers best-in-class quality and customer satisfaction to people everywhere at work and is committed to protecting workers exposed to risks in all types of industries. Here you can find information on a vast assortment of Personal Protective Equipment from industry leading manufactures for protection from head-to-toe.
---
Safety Fest TN is a week of safety classes, safety seminars , a Safety Expo, and a community Safety Forum – all free of charge to anyone who registers. A complete schedule can be found at www.safetyfesttn.org.  Registration is open, and sponsorships are available.
Safety Fest TN kicks off with a Safety Forum at 9:00 AM on Monday, September 8th featuring speaker Bruce Wilkinson. Bruce is nationally known for his enthusiastic safety keynotes and training programs. The Safety Forum is free to attend; however, due to limited seating availability, we recommend that you register in advance here: https://events.gobigevent.com/events-web-public/event/start/617.