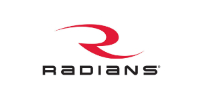 Radians is back for another year to exhibit at Safety Fest TN 2014!
Please visit their website: http://www.radians.com/radsite/. Thank you Radians for being both a Safety Expo Sponsor and a Breakfast Sponsor! We look forward to seeing you all on September 8th and 9th at the Safety Expo.
Safety Fest TN 2014 is offering over 30 Safety Classes free to the community. For more information visit: https://www.safetyfesttn.org.